4th Annual Battle on the Pitch – Saturday Oct 6th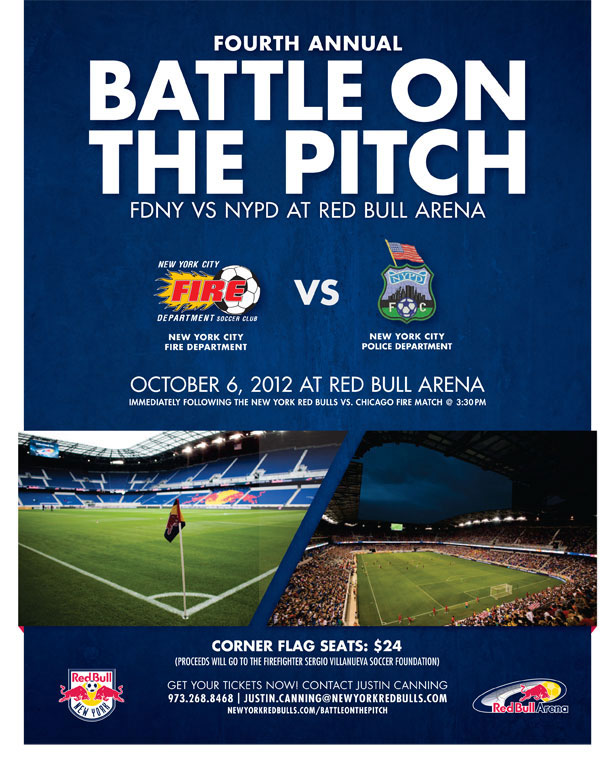 4th Annual Battle on the Pitch featuring the NYPD Soccer Club  vs the FDNY Soccer Club will be held on Saturday Oct 6th following the NY Red Bulls vs Chicago Fire contest.  The MLS game starts at 3:30  Tickets are $24 with proceeds benefitting the FF Sergio Villanueva Soccer Foundation.
Please contact the Foundation for tickets or visit  http://www.newyorkredbulls.com/content/battle-pitch
This entry was posted on Thursday, September 6th, 2012 at 10:03 am and is filed under Uncategorized. You can follow any responses to this entry through the RSS 2.0 feed. Both comments and pings are currently closed.